ZVEŠ is an interdenominational Christian group for students and academics who are searching for a sense of something bigger than themselves. We are here for people who want to talk about religion, spirituality and the bigger questions in life, and who want to know the Bible and God better. We want to encourage students to think creatively and critically about the Bible as they engage with it for themselves and come to meet again, or for the first time, the person of Jesus.We have regular weekly events such as prayer meetings, discussion groups, and one-to-one coffee conversations. We also hold cultural events, seminars, festivals, camps and conferences. We often participate in Europe-wide and even global events through the IFES ( International Fellowship of Evangelical Students). We have partnerships with similar groups such as ChSA (Poland), MEKDSZ (Hungary), SMD (Germany), GBU (France), UCCF (Great Britain), AFES (Australia) and with many other international groups.
At the moment we mostly have activities just running in Ljubljana for international students. However, if you are studying outside of Ljubljana and would like to get involved, please let us know  because we have Slovenian ministries in other cities and would like to grow in our international ministry as well. Also, if you would like to be in touch with a church we would like to help you out.
Here what one of our students thought of her time here!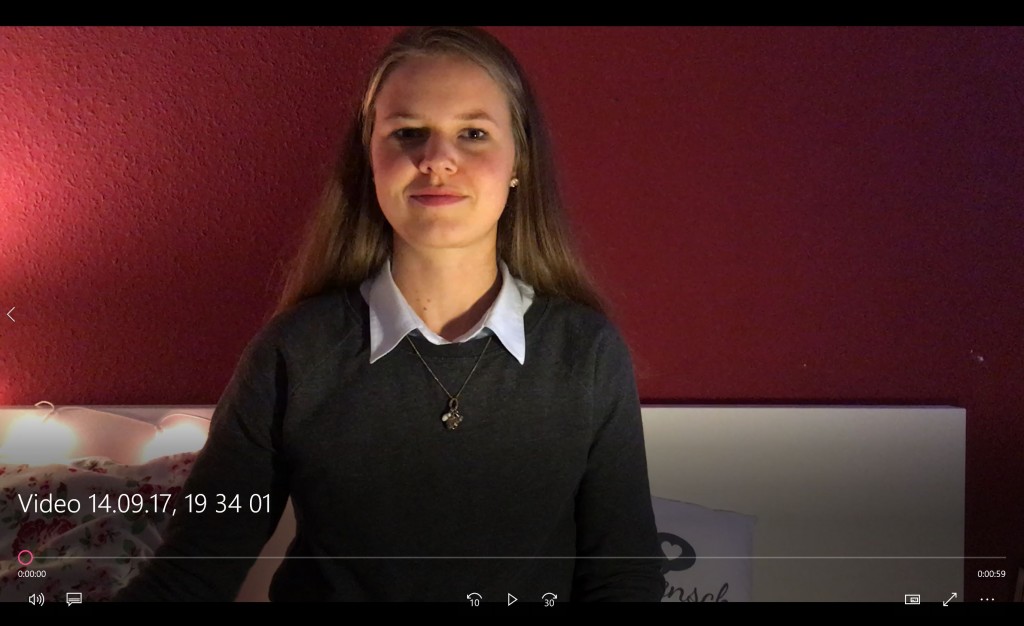 Taste and See
Taste and See is one of the main avenues through which our international student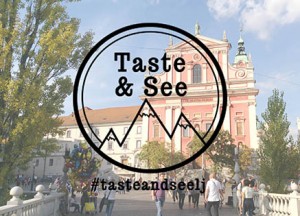 events run. It is a club aimed at having fun and exploring Slovenia and life together, to try and create deeper and more thoughtful friendships while on Erasmus. While we hold regular events such as road trips, picnics, hikes and other fun days out, we also meet together over dinner to discuss some of the key issues and values in society and popular culture. These discussions are casual and open, we want you to feel safe and welcome to share what you really believe and think about some difficult topics, but also to listen to what other people believe. We usually start with a dinner and start a conversation over a dessert, feel free to grab a cup of tea or coffee and relax, think and share. The conversation is facilitated by Christians, but this is a place of sharing, not preaching. If you want to know more or get in touch check out ourFacebook page.
Weekly Bible Discussion Groups
We would like to join you and join one of our weekly Bible discussion groups. Our group is a wonderful way to get to know other people more deeply in a warm and friendly way. This group is here to discuss together, so that we can learn more about how and if God is relevant to our lives today. Just come up with your questions and enjoy being part of something a little different on your Erasmus experience. It's also a great way to practice your English (but no particular level needed!). For more information about time and dates call 040 647 928 or email Lydia_adams@hotmail.co.uk .
Praying Together
Every Friday morning at 9am we meet to pray for each other, our friends and Slovenia. We meet in a coffee shop in Ljubljana called 'Semafor' on Slovenska cesta. If you would like to pray or be prayed for, feel free to join us or just send a message to Lydia on 040 647 928 or email Lydia_adams@hotmail.co.uk .
Joining a Church
If you are interested in joining a church or just checking out one for the first time, we'd love to help you. There is one English-speaking international church in Ljubljana, for more information about it you can see their website ( www.ljchurch.net/ ). The church is on Celovska cesta, at the bus stop Stara Cerkev (it is the yellow-ish building next to the bakery, and the entrance is at the back). If you are not in Ljubljana or would like to go to a Slovenian church, please contact us so that we can let you know about these too. Also, if you are nervous about attending a church for the first time, please let us know and we would be more than happy to connect you with you before the service and join you throughout it. You can contact us via email at info@zves.si or ring +386 31 378 397.
Getting involved?

If you are interested in getting involved with any of our regular events, or just getting in touch to see what else is going on, we'd love to hear from you. Click the button above to get in touch.